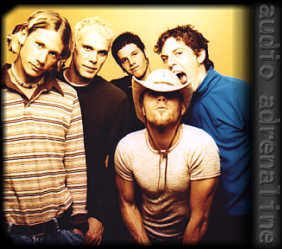 Audio Adrenaline CDs

You can use the links here to search CDNow for Audio Adrenaline CDs, or any other artist's CDs of your choice. Once you are at an artist's discography, you can also listen to some of the songs on the CD.

Search all of CDNow for a certain Artist, album title, or song title... Or just click 'Search' to go directly to Audio Adrenaline's discography.

Go to the main CDNow page by clicking on my banner: